Want to know where to get one?
Learn more on…

This highly durable automatic pet feeder from ARTDOU gives you the ability to feed and interact with your pet from anywhere you have an internet connection. The associated mobile app lets you control the built in feeding tray which can dispense both wet or dry food. The automatic dispenser can also be programmed using the front panel display. You can also monitor your pet via the on-board WiFi camera. Two-way audio lets you communicate with your pet as well. The ARTDOU pet feeder easily connects to your home WiFi to keep you fully aware of what your pet is up to. Being able to feed your pet on schedule even when you aren't able to be home will keep your pet healthy and happy.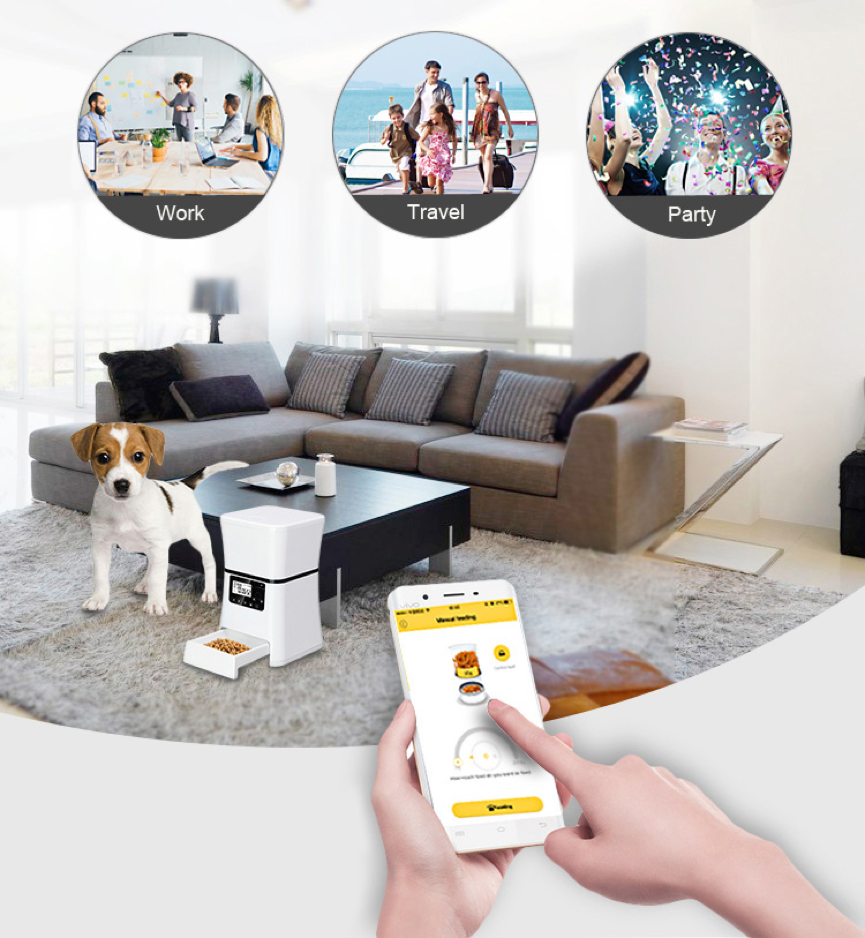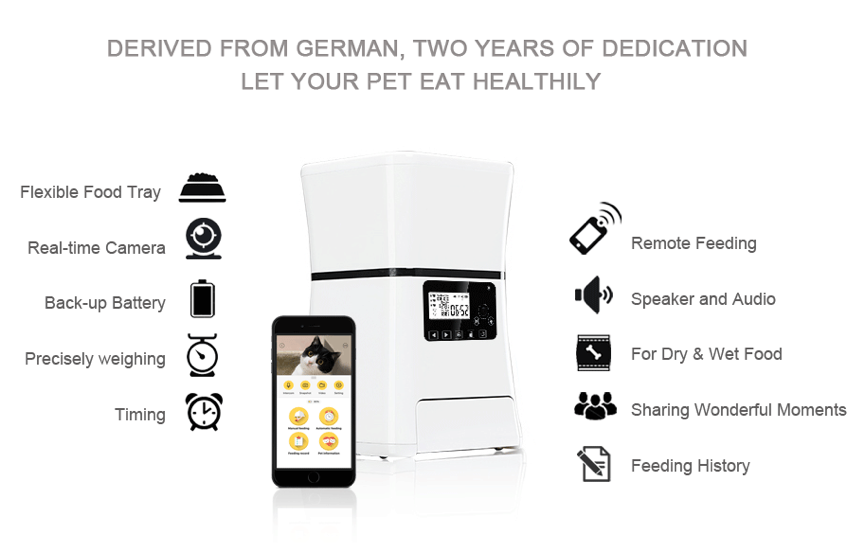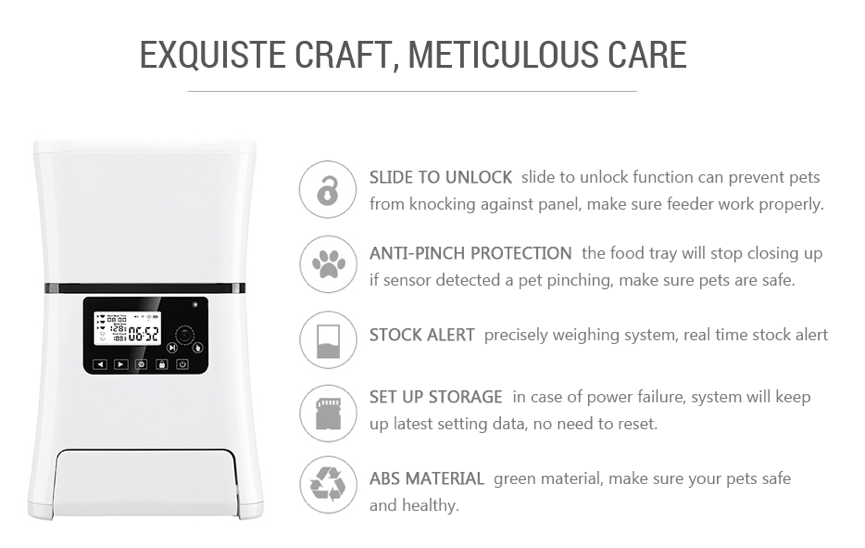 Below is a comparison chart of the ARTDOU automatic pet feeder and other popular pet feeders. The ARTDOU pet feeder offers many more features and safeguards to provide the best possible experience for both you and your pet. It is truly the best automatic pet feeder we've seen.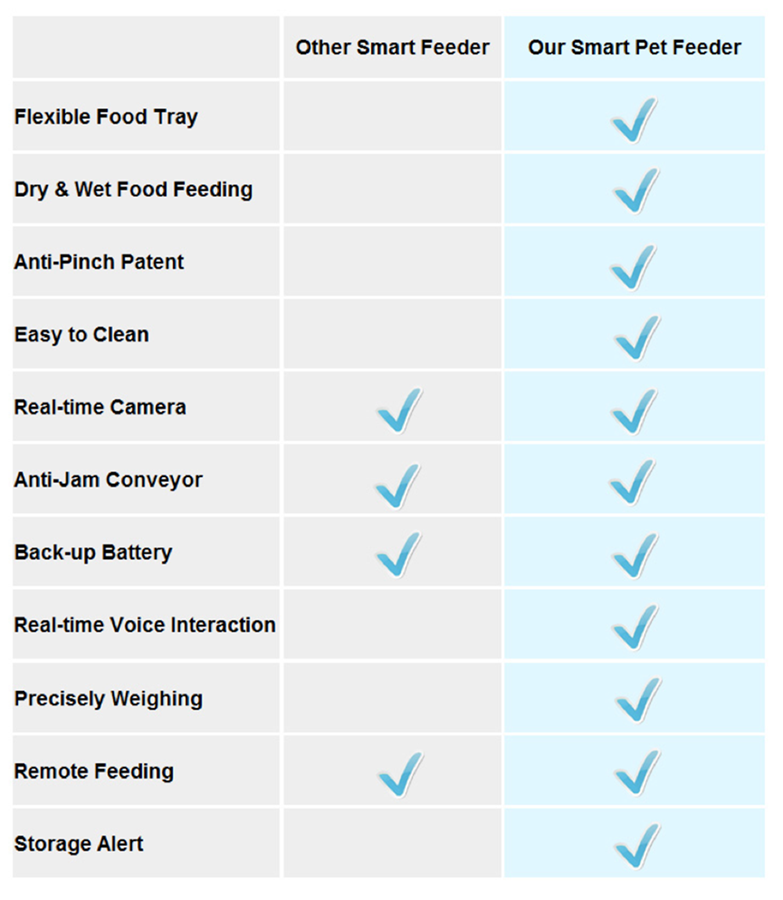 The ARTDOU automatic pet feeder even has built-in anti-jam sensors to prevent any possibility of your pet being pinched or caught in the feeding mechanism. Each unit undergoes vigorous testing before being approved by quality control. If anything causes the feeding tray to become blocked or jammed, it will immediately stop to prevent injury or malfunction.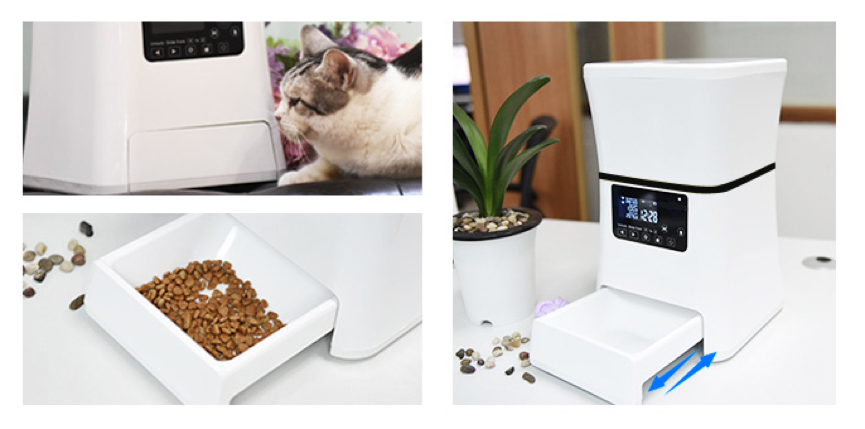 Other pet feeders only allow you to use dry pet food. The ARTDOU automatic pet feeder allows you to use either wet or dry pet food. The feeding tray is easily removable for cleaning which means that the feeding tray will always be sanitary and provide a healthy meal for your pet.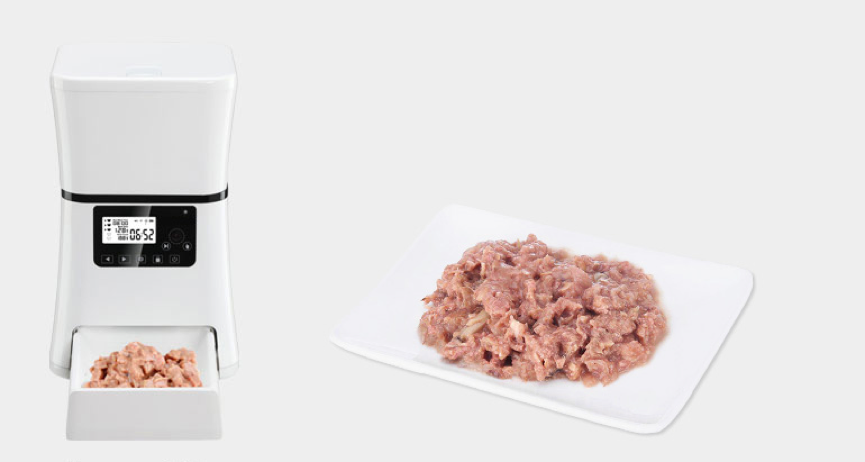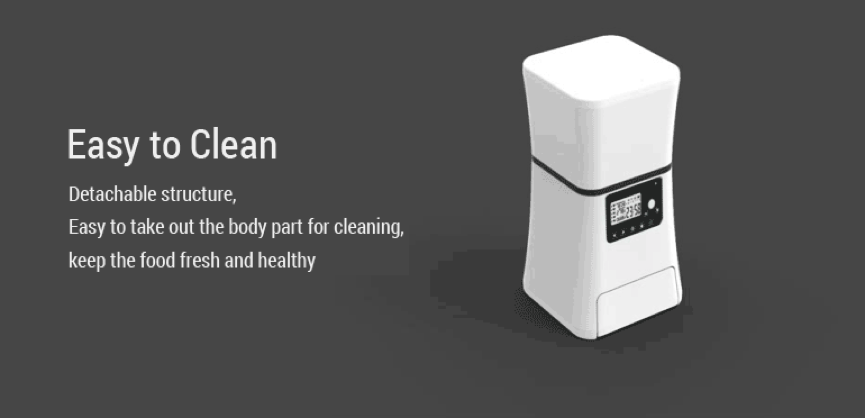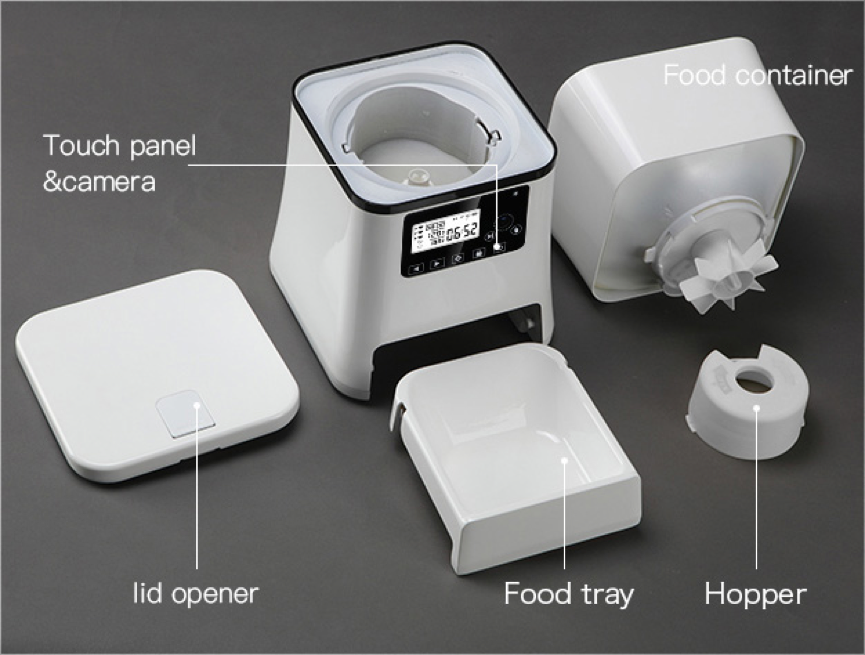 The built-in camera was configured in cooperation with a leading security monitoring company to make sure that the functionality is both reliable and stable. The feeder also has a built in digital scale to assure that your pet receives the proper amount of food each time food is dispensed. There is even a built in alarm that will send a notification to the app when the food reserve storage is getting low. The built-in battery backup can keep the automatic pet feeder operational for up to 30 days if power is lost.
Want to know where to get one?
Learn more on…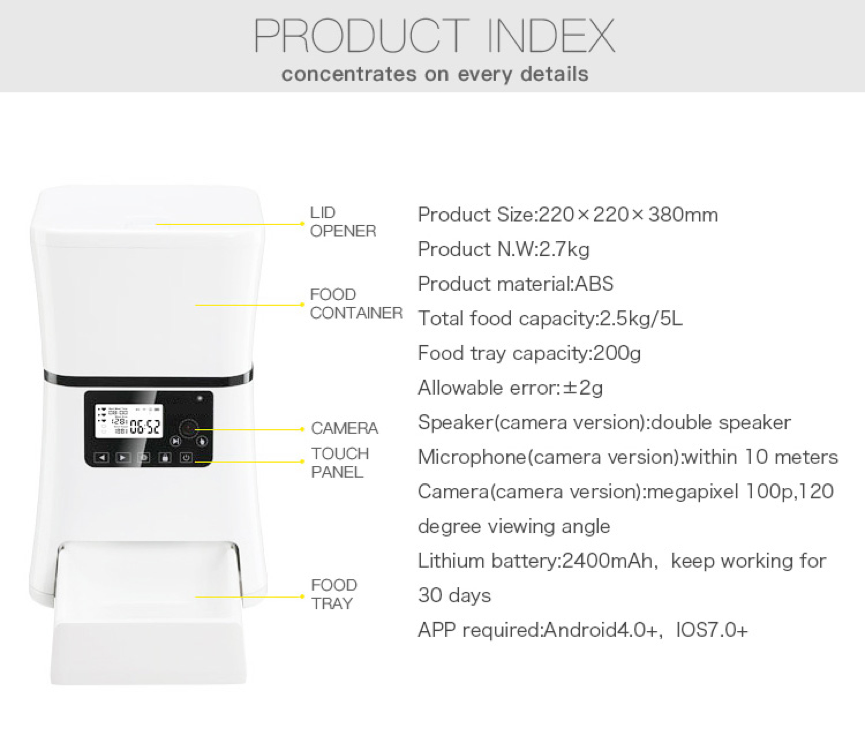 If you would like to learn more about the ARTDOU automatic pet feeder, or would like to back this project on Indiegogo, please click here. Please feel free to share this page with friends via the links below. Thanks for visiting.  🙂