GetUpside pays you whenever you put gas in your car!
FREE GAS!!!

GetUpside Saves Up To $2.00 Per Gallon
SIGUNP CODE: PV5DC
GetUpside is already changing the way people buy gas at 2500+ gas stations across 5 states (DC, Maryland, Virginia, Florida, and New York). That's right! Car owners are paying LESS for gas thanks to this new phone app which gives you cash back every time you buy gas. The app offers cashback anywhere between 5 cents per gallon, up to 35 cents per gallon cashback depending on the particular station you choose. Once you buy your gas, make sure you get a receipt. It's that receipt that will get you your cashback. Simply take a photo of the receipt and upload it to the app. The cashback is shown in your account in about 24 hours.
How does GetUpside pay you?
At the present time, GetUpside allows you to withdraw your cashback balance to either a Paypal account or your bank account, in addition to several gift card options. Automobile owners in these five flagship states have already claimed a combined cashback savings of over $1.5m million dollars. GetUpside plans to expand to many more states in the coming year, so if you want to know when they're available in your area, check out their app and be sure to keep an eye out for savings at your local stations.
If you would like to learn more about GetUpside and see if it's available in your area yet, you can download the app, available on both Android and IOS devices. Join through any links on this page and you will receive a 20 cent bonus off your first gas purchase if you enter the code PV5DC when signing up!! That means you could actually get up to 55 cents cashback on your first gas purchase through the app! They also offer cash back at certain restaurants and grocery stores as well. Check out the app for more info. 🙂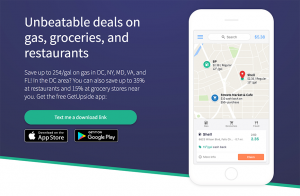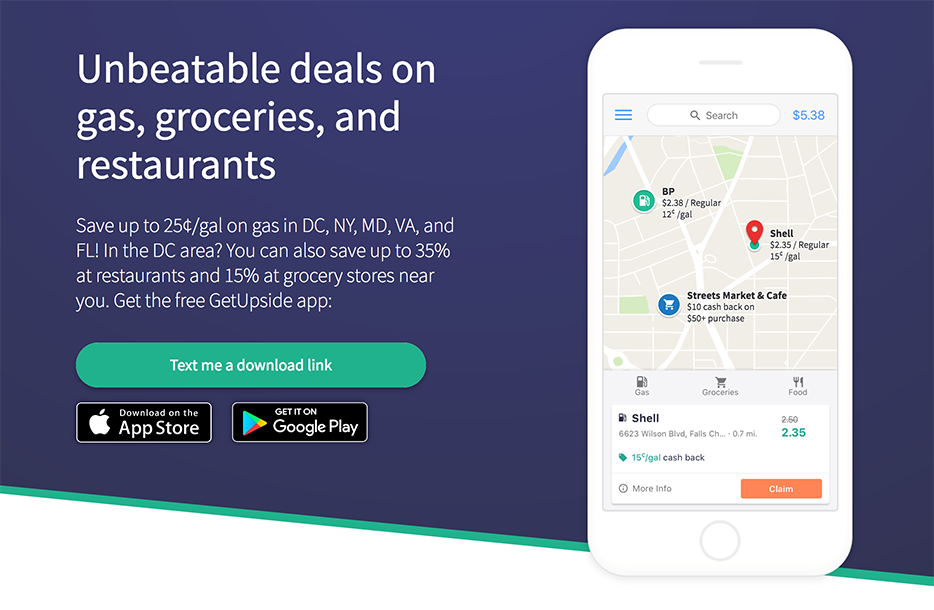 Please note that this page contains affiliate links that provide an incentive for the referrer. When you signup through the HotCouponOffers.com website, you help us to keep bringing amazing offers like this to our visitors while still getting the full benefits of the signup bonus offer. Everybody wins!  🙂