Crystal Clear Audio For Under $50!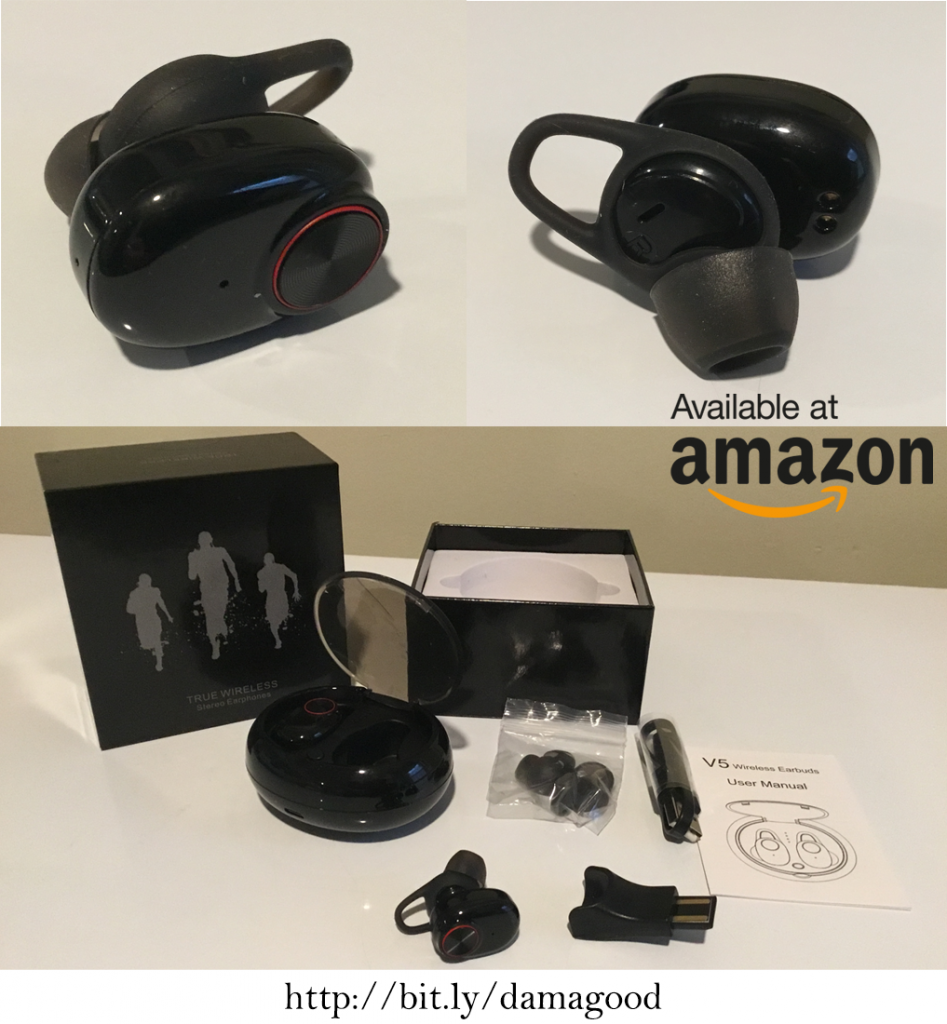 These waterproof IPX7 Bluetooth 5.0 earbuds from Damagood have really surpassed my expectations. For under $50 shipped (Prime), these wireless Bluetooth 5.0 earbuds offer exceptional audio quality. As much quality as I would expect from a pair costing several times as much. They are also waterproof with an IPX7 rating which means you can wear these by the pool, at the beach, while working out, etc.
The design of these Bluetooth 5.0 earbuds is actually quite comfortable. The fit snugly in the ear and stay in place rather well while moving around during a workout or jogging. I've worked up a pretty decent sweat while wearing them without any issues relating to performance or wear. The rechargeable batteries last roughly three to four hours on average. The standby time is over 300 hours. You can charge them either in the included storage case via the included USB cable or you can charge them individually in the included USB cradle. The charging case fits nicely in any pants pocket for on the go use.
Overall, I am really impressed with these wireless earbuds. I find myself using them more often than my over-the-ear headphones as they are much more convenient and comfortable. For under $50, I don't believe I have found another pair of Bluetooth 5.0 earbuds that offer the quality that these ones do. If you're looking for a gift for the music lover in your life and you don't want to break the bank, but you want them to think you did, I would definitely suggest checking these out. They are definitely worth it.
I hope you found this review of the Damagood Wireless Bluetooth 5.0 Earbuds helpful. You are welcome to share this review via the links below. Thanks for visiting.