Disclosure of Possible Material Connection: I receive some (but not all) of the products or services mentioned on this website for free or at a discount in exchange for an honest unbiased review on my blog. I only recommend products or services I have used personally and believe will be good for my readers. I am disclosing this in accordance with the Federal Trade Commission's 16 CFR, Part 255: "Guides Concerning the Use of Endorsements and Testimonials in Advertising."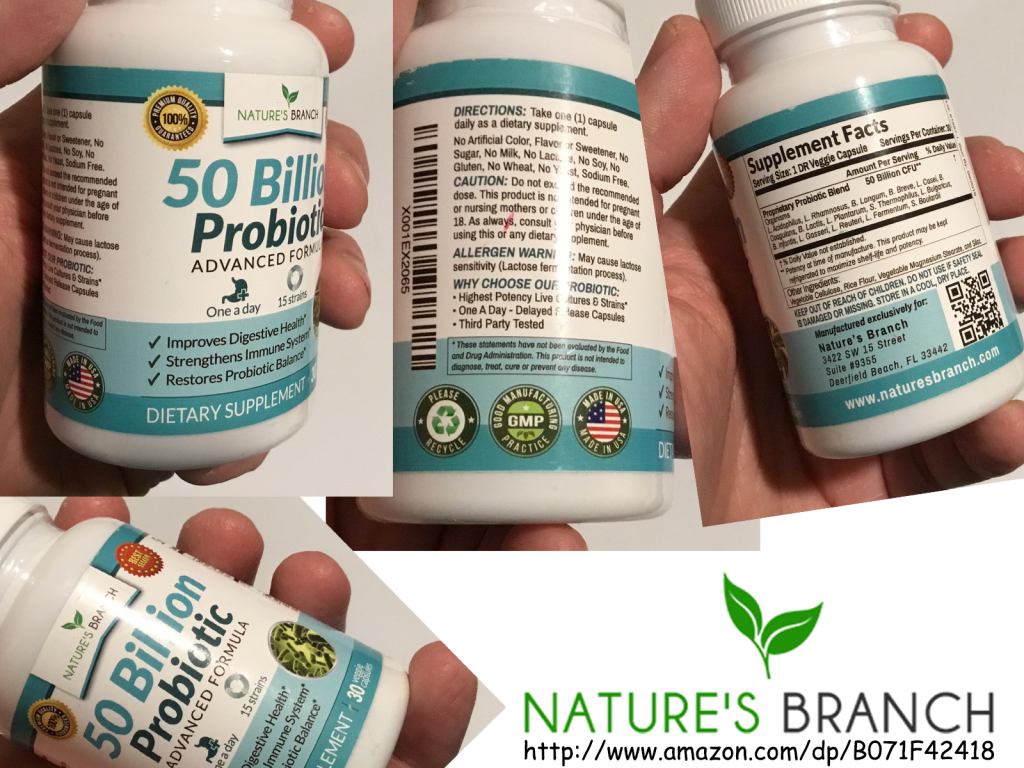 I've been taking Nature's Branch probiotic advanced formula with 15 strains once a day for one month now. I can honestly say that I can see an improvement in my digestive health. I am not as gassy and bloated as usual and my IBS has been a little less bothersome while taking it as well.
I had never tried a probiotic before. Along with my prescription medications and diet for IBS and general digestive health, I will be continuing to take this probiotic from Nature's Branch as well.
The bottle says it's not recommended for those who have an intolerance to lactose. So if you do, you may want to pass on this one. I'm not a huge believer in vitamins, but a good friend kept telling me to try a probiotic, so I gave this one a shot because it was on sale on Amazon. I'm not one to pass up a good deal. Especially if it's on something I really want or need. So I gave it a try and I have to say I'm quite pleased.
For complete nutritional supplement information, please visit the link below. Thanks for visiting.  🙂
More Info: http://www.amazon.com/dp/B071F42418
#naturesbranch #probiotic