Disclosure of Possible Material Connection: I receive some (but not all) of the products or services mentioned on this website for free or at a discount in exchange for an honest unbiased review on my blog. I only recommend products or services I have used personally and believe will be good for my readers. I am disclosing this in accordance with the Federal Trade Commission's 16 CFR, Part 255: "Guides Concerning the Use of Endorsements and Testimonials in Advertising."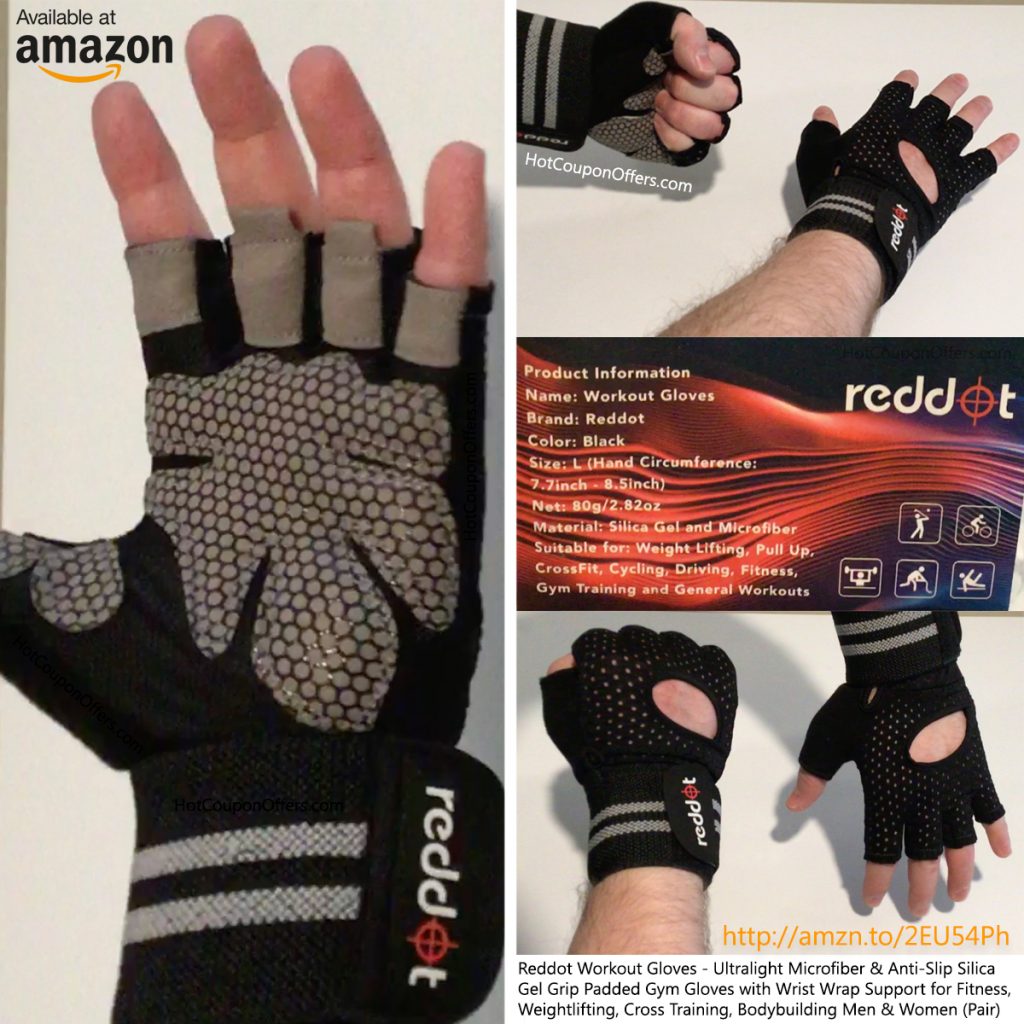 Purchase: https://www.amazon.com/gp/product/B077YB7BJN
I purchased these workout gloves by Reddot to protect my hands at the gym, while improving my ability to keep a solid grip on both barbells and weight bars. What I like best, other than the really comfortable, snug fit, is that the palms of the gloves have a silica-gel patterned area that allows you to grip those stainless steel workout bars as tight and secure as possible. My previous workout gloves were always bunching up just a little bit in the palm which would cause my palms to become callused. These gloves are padded just enough to protect your hands, while not impeding your ability to have a secure grip on whatever you're lifting.
Another thing I like is the styling. The design definitely looks as great as they function. The material allows your hands to breathe while still offering excellent protection. These gloves would also be great for riding a motorcycle too, as I said before, the silica-gel grip would really let you get a good grip on the handle bars. Wearing such gloves while riding is simply an added safety feature. These would definitely give a better grip than the average leather riding gloves.
The wrist straps on these gloves stretch a bit so you can wrap your wrist accordingly for support. They are secured by a very strong Velcro-like closure material which stays put throughout your workout. They are very comfortable. You can really feel the support in the wrists. Another thing I noticed is that my hands don't sweat much in these gloves. Most likely due to the breathable material.
When it comes to workout gloves, I would say that these gloves are a good fit for both professionals and amateurs alike. They add both protection and function to your workout. I'm really happy with my purchase and wouldn't hesitate to buy another pair if I ever need to replace them. You can check them out on Amazon if you like at the link above. It's a direct link to the product page. No affiliate link is used.
Thanks for visiting. Be sure to check out all the great deals listed on our Home page. 🙂