Disclosure of Possible Material Connection: I receive some (but not all) of the products or services mentioned on this website for free or at a discount in exchange for an honest unbiased review on my blog. I only recommend products or services I have used personally and believe will be good for my readers. I am disclosing this in accordance with the Federal Trade Commission's 16 CFR, Part 255: "Guides Concerning the Use of Endorsements and Testimonials in Advertising."
Purchase: http://www.amazon.com/gp/product/B076C6S94H
This is the best hidden spy camera style available. It looks exactly like an average mobile phone power brick. You can even plug in a USB cable and charge your phone or tablet. It's fully functional!!
Setup was super easy. All I had to do was insert a micro SD card, set a switch to either loop or motion detection recording, and then plug it in. All of the camera parts are hidden behind a sticky-back end panel which you stick on after setting it up. There is no way to tell that it is a hidden camera and does not look like an out of place object like most other hidden camera disguises. Mobile phone chargers are plugged in all over people's homes which makes this the perfect hidden camera to monitor your nanny, employees, or premises.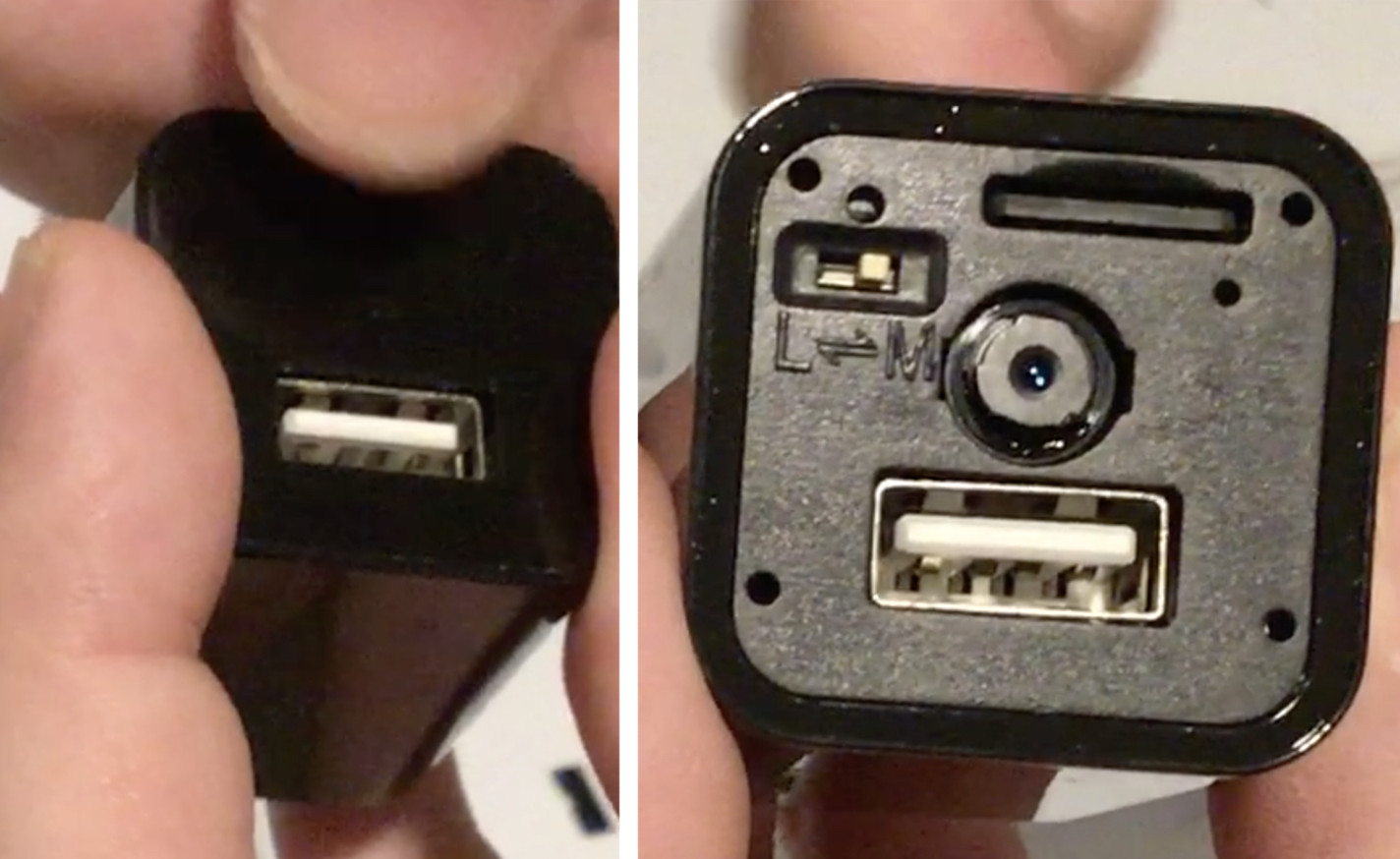 Best part is that it requires no batteries or maintenance. Just plug it in and it draws it's power from the outlet. I would definitely recommend this to anyone looking for an inexpensive, but high quality hidden camera.
Thanks for visiting.  🙂