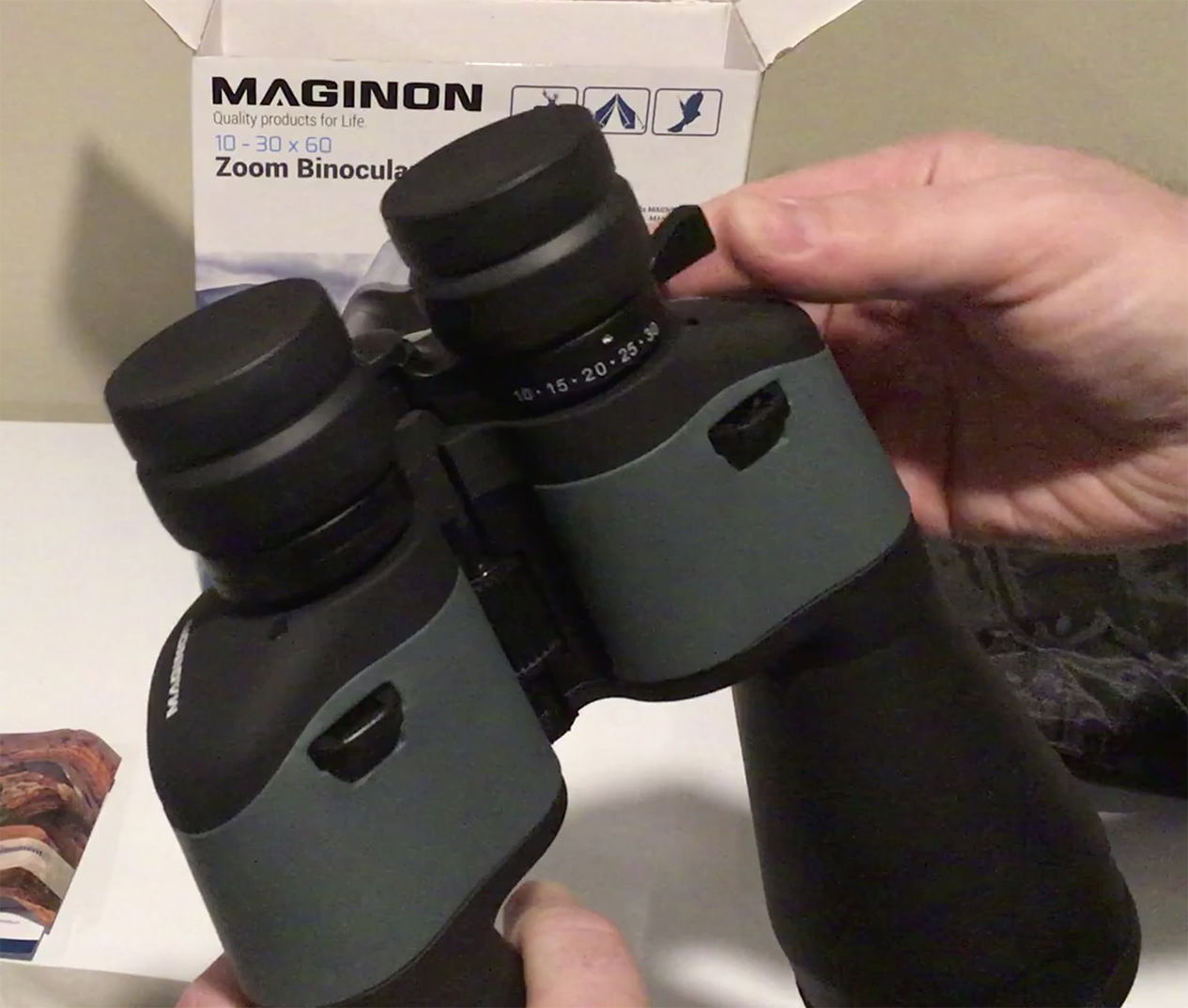 Purchase: http://bit.ly/maginon
The Maginon 10x30x60 professional grade zoom binoculars are the perfect choice for the avid outdoorsman. They're great for hunting, bird watching, camping, sporting events, concerts, observing wildlife, and more. I used these to view a NASA rocket launch and it brought me right up close to the launching rocket. I had my 10×40 binoculars with me too and they just didn't cut it compared to these.
The optics are very high quality and are powerful enough to get you right up close to the action. I found them to be a bit on the larger size for my own personal taste. I personally have smaller hands, so these aren't really suited for being my everyday binoculars, but at certain outings I would definitely want to have these with me such as concerts or special events.
The zoom control, as well as the focus wheel both have very smooth action and are easily and comfortably accessible while holding them. The eyepieces were comfortable on my eyes when using them. The quality is definitely in both design and function.
I found these on Amazon and for the price, I feel that the quality is definitely higher than I expected. I would surely recommend these to a friend or family member looking for a higher power pair of binoculars. Thanks for visiting.