Disclosure of Material Connection: I received the products or services mentioned in this review for free in the hope that I would mention it on my blog. Regardless, I only recommend products or services I use personally and believe will be good for my readers. I am disclosing this in accordance with the Federal Trade Commission's 16 CFR, Part 255: "Guides Concerning the Use of Endorsements and Testimonials in Advertising."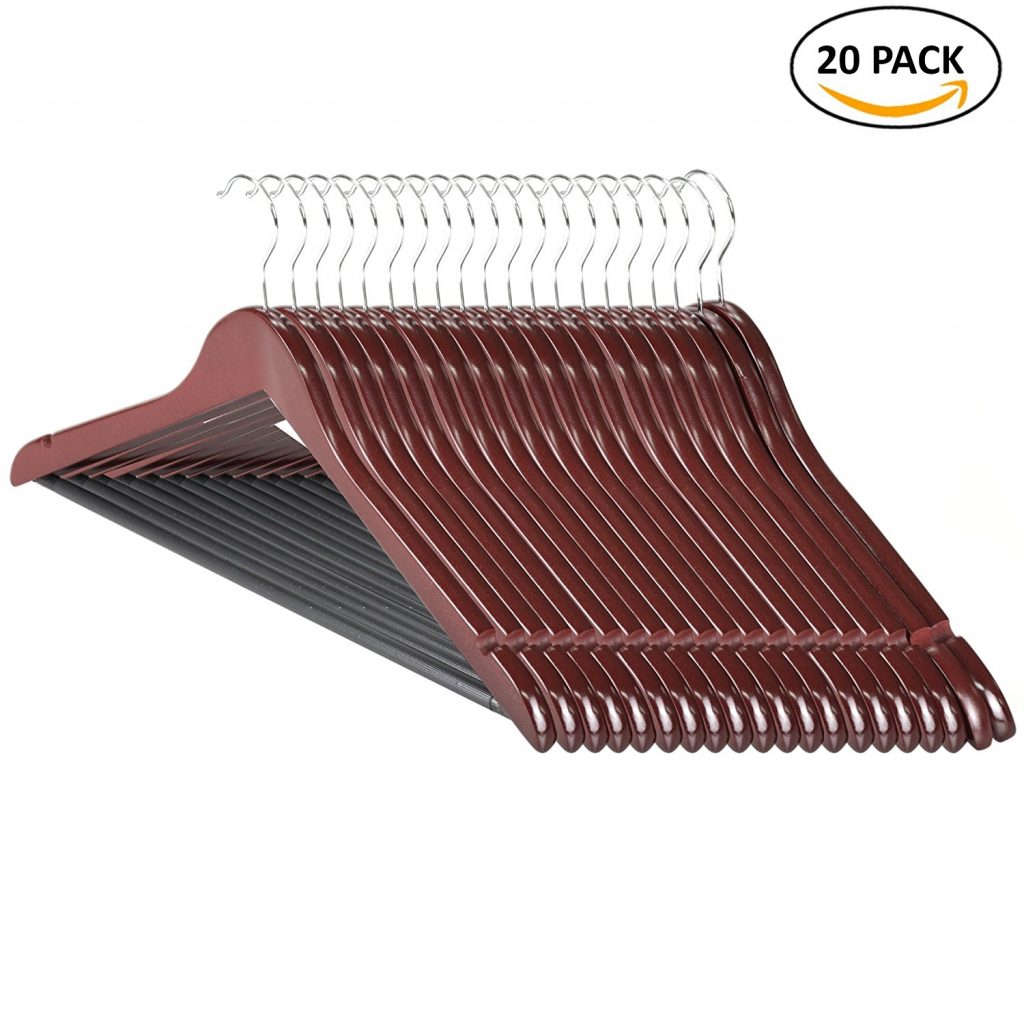 Solid Lotus Wood Hanger Mahogany-Color-Suit Hangers-with NON Slip Bar-Precisely Cut Notches-Natural Finish-Luxury Pack of 20
Purchase Link : http://www.amazon.com/gp/product/B071F8JFT2
Today I am reviewing this wonderful set of 20 lotus wood hangers that I purchased from Amazon. I have to say, these hangers are made very well, and I love the rich mahogany finish on them. As you can see in the photo below, these have totally transformed my clothing storage. A definite upgrade that is not only pleasing to the eye, but also better for your clothing as well. I find that more often than not, those cheap plastic hangers that I get from the big box stores cause damage to my shirts. Either by stretching them out or wearing holes in the shoulders where those notches for bra straps and tank tops are.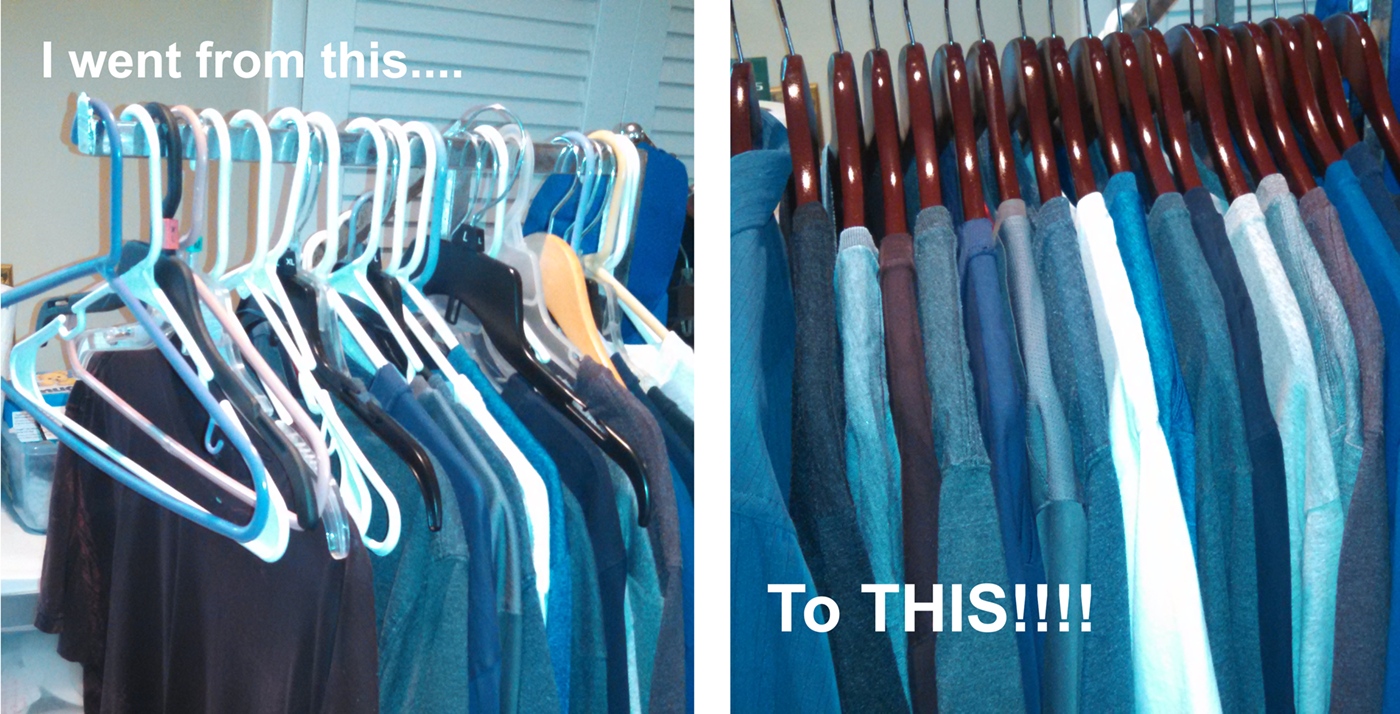 These are LUXURY hangers at an affordable price. Like many of you, I have always bought my cheapo hangers form places like Walmart or Target, but always felt like royalty on the few occasions that I would end up with a hanger like this, like when buying a suit or other high end shirt. When I saw these on Amazon, I figured I'd splurge and treat myself. Now, don't get me wrong…. These are not super cheap, but nor are they super expensive when compared to similar sets of hangers. For what I paid, I feel like I received a top quality product.
These hangers feel very sturdy. They are solid and the finish is nice and smooth. They can definitely hold the weight of a suit or heavy robe as the description claims. The pants bar (that's what I call it) has a nice texture on it that will hold your pants in place as well.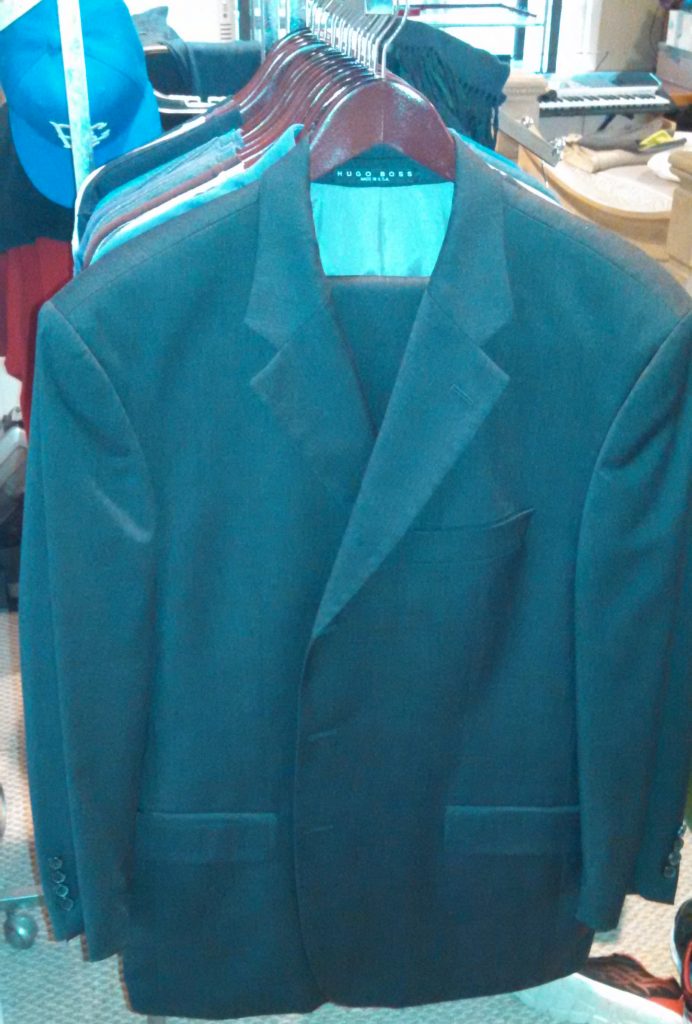 I would definitely recommend these hangers to anyone looking for a high quality, rich looking alternative to what's available at the big box stores. These will certainly make you feel like you've upgraded your clothing storage space from plastic to fantastic. I am definitely going to be ordering more of these to give the rest of my wardrobe a makeover.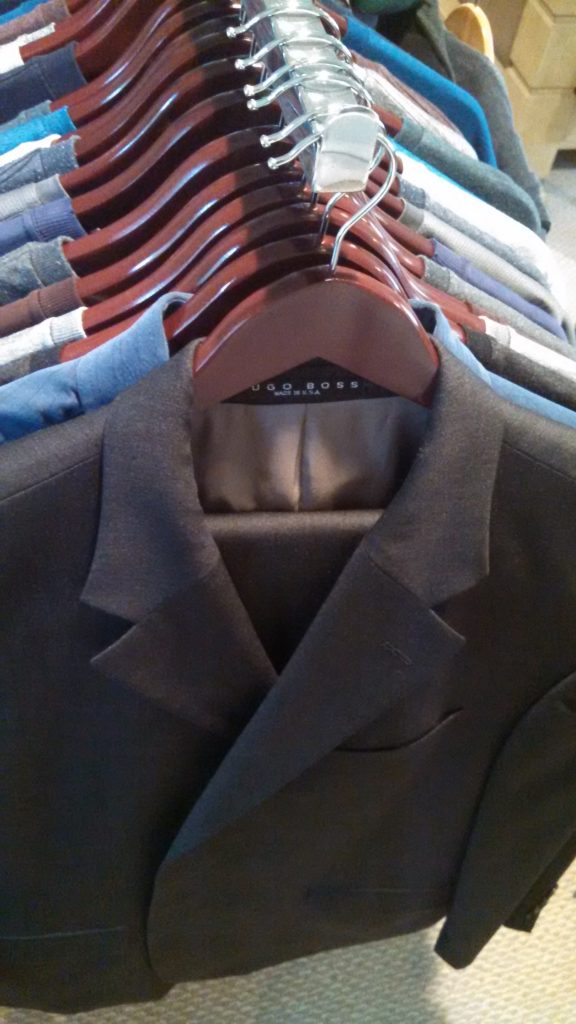 If you'd like to purchase these superb clothing hangers, or for more info, please check out the purchase page on Amazon. Thanks for reading my review. I hope you find it to be both helpful and enjoyable.  🙂
Purchase Link : http://www.amazon.com/gp/product/B071F8JFT2